The Marketplace with Montgomery CEO
CEO Business Visits
---
The Marketplace Success
$4,073 in sales and more than 200 people in attendance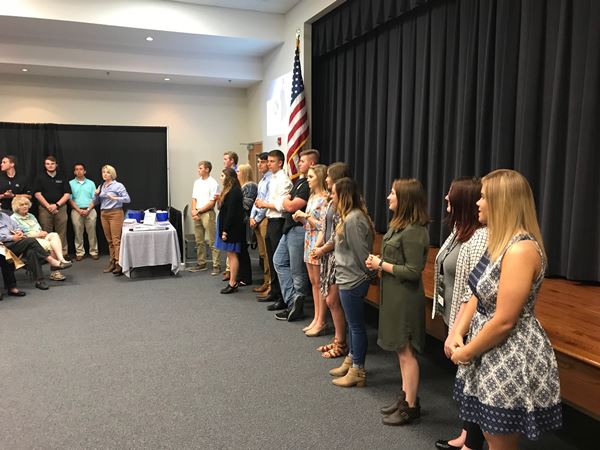 The Marketplace, 2018, was a success. Team members released their business concepts, products, and services last Tuesday to customers who delighted in everything from frozen yogurt and spicy chicken to drone photography, entertainment services, and Mother's Day gifts.
The young professionals grossed $4,073 at the trade show and have grossed $11,816 since starting their businesses. Awards included Grant Shelton and Brea Cox who received $750 with theSpirit Award, a recognition of superior business planning, implementation, and representing CEO's standards of professionalism. Jacob Stockamp received $500 with the Most Deserving Award, voted upon by his peers. Jacob and Alexis Stewart each received $500 from the Patton Scholarship for excellence through perseverance.

---
Touring Care Otter
With Tessa Pulliam and Ryan Durham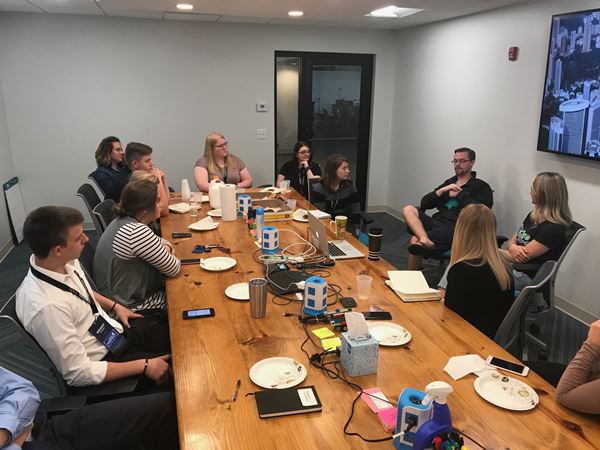 Tessa Pulliam and Ryan Durham gave the young entrepreneurs a tour of Care Otter. What started out in the Hillsboro Area Hospital garage is now a 70+ employee company in the newly renovated building that was the old Maverick Restaurant off I55. Care Otter is a subsidiary of Allscript, a multibillion dollar medical software company, that specializes in the origination and implementation of healthcare software that is cloud-based and user-friendly. Ryan explained, "We're going after small physician offices with growing IT costs and complexities that want to outsource those expenses to a company that simplifies the software to meet their needs."
While Ryan discussed the operational strategies, Tessa is the director of recruitment. She explained the interests and variables in recruiting young, software-savvy talent to work in Litchfield. "Most [of our recruits] come from St. Louis and Springfield. While the commute is long, our culture is laid back. There isn't a dress code and we have flexible hours. We offer an open-workspace that encourages collaboration."
---
Preparing for 2019: Our Future CEO's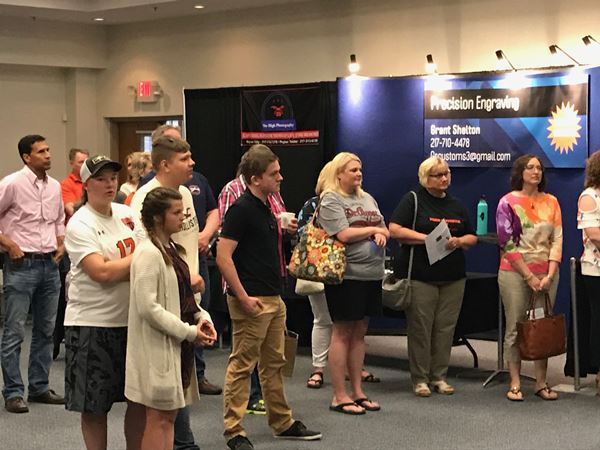 Orientation for the class of 2019 will be held next Tuesday at the Hillsboro Area Hospital at 6pm. Our future team members will learn the expectations for the coming year and explore the possibilities related to the program including networking, critical-thinking, professionalism, and the follow through that comes with creating and implementing a class business and a personal business. As we see the fruition of this year's teamwork and welcome them as alumni, many of whom keep in touch with their growing success stories, we look forward to building the future of CEO and our communities!
---