The Market Place Trade Show is Here!
CEO Business Visits
---
The Marketplace Trade Show
This Tuesday, May 8th, 5-7:30pm!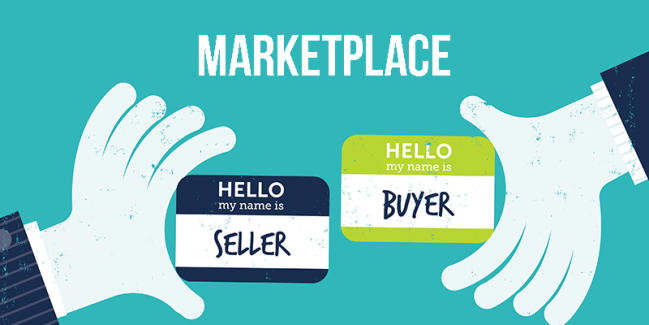 Join us tomorrow at our annual Marketplace Trade Show at Lincoln Land Community College in Litchfield. Our young professionals will wow you with their products and services as well as their professionalism. Come learn about DJ services, Personalized Vinyl Decals, Baty and Body Products, Younique Cosmetics, Spices for grilling and seasoning, Fowl Deceiver Duck calls, Fantasy Coloring Books, Frozen Yogurt, Sky High Photography, Precision Engraving, T-Shirt designs and resale, Relics of Time antiques and accessories. Our  Team members have been working very hard to refine their businesses, point of sales, elevator pitch, and meet the needs of their growing customers. 
---
Hurst Rosche
with Scott Hunt and Jeff Meyer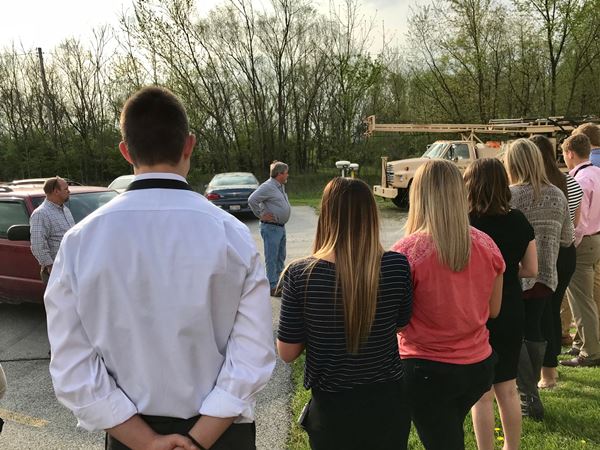 Scott Hunt and Jeff Meyer discussed Hurst-Rosche's purpose, operational strategies, and financial profitability. Scott explained that Hurst Rosche is a full-service engineering firm that designs, bids, and oversees the building of customer's projects. From surveying to construction management Hurst Rosche offers clients onsite attention from design to the finished product.
To start, Jeff showed the team how he assesses the topography and boundary lines of a future building site using survey equipment. Surveying the property thoroughly allows engineers an intimate understanding of a building's location including topography, soil, and underground utilities. The team reflected on a familiar quote by President Lincoln, "If you have six hours to cut down a tree spend the first four hours sharpening the saw." The integrity and details to the start of a project save time and resources (and profit) in completing the project.
Scott followed the surveying discussion by breaking down the ancillary costs of a project where profitability requires attention to detail and accountability. For example, every employee has a utilization rate. A 40 hour work week over 52 weeks equals 2,080 hours of production but that does not take into consideration personal days or vacation days. Realistically, Scott explained, "we strive for an 85-90% utilization rate." He also discussed ancillary expenses that require bids to include project multipliers and ensure the company covers indirect costs such as office space, software, overhead, and travel as well as labor costs. However, project multipliers must be balanced with a client's' feasibility for completing a project and affordability or Hurst Rosche could risk pricing themselves out of a competitive market.
---
Mock Trade Show
Preparing with Precision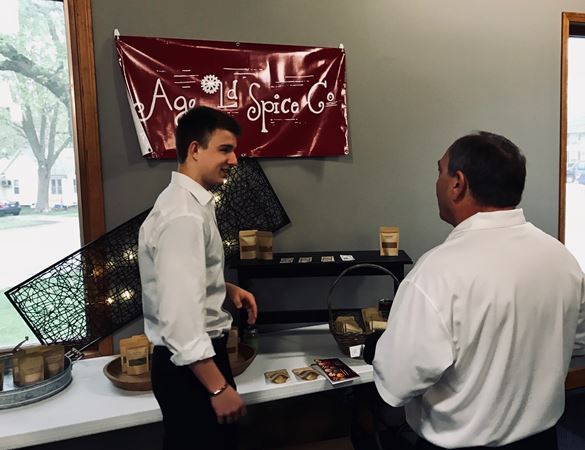 The team prepared a mock trade show with Investors, Mentors, and Friends who tested their salesmanship and point of sales prior to their first trade show experience. Thanks to our test shoppers the team was able to learn how to refine their personal businesses, presentations, sales pitch, and marketing. The goal of the mock trade show is to make improvements that lead to increased sales and connecting with prospective customers. 
---