Let's Get Started! Making a Business Come to Life!
CEO Business Visits
---
Touring Nokomis Gift and Garden
with Tom and Lola Spears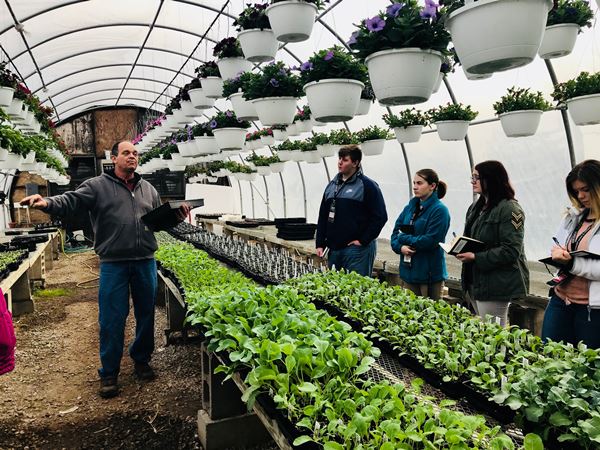 Tom and Lola shared with CEO their adventures of starting their own business from the back of their family minivan to the operation and shop it is today. Tom manages the business to business wholesale while Lola manages the shop for weekly customers. The Spears emphasized customer service and quality as their essentials to being successful and competing with the box stores. 
Morgan Arkebaur observed, "Tom and Lola have a lot on their hands being the only florist around with that much variety in plants and flowers. I learned that I need to also offer a variety of products, find products that help me stand out, and provide exceptional customer service to stay ahead of my competition.  Tom and Lola not only offer a large variety of flowers but they offer a personal service to make boutiques to the customers satisfaction. I like touring there to see how a small business started with very little and has grown into a well established business in the community.
Brea Cox noted, "Tom and Lola discussed their seasonal business and how to manage their schedule when it comes to the busier months of October, July, and September. Lola also explained her billing system with customers who are invoiced. I will need to receive a down payment from my client to secure partial payment. If a customer fails to pay within a set amount of time I will also need to consider a 30 day pay period, monthly invoices, and additional fees to ensure prompt payment."
---
Touring Lily Pads Learning Center
with Jennifer Helgen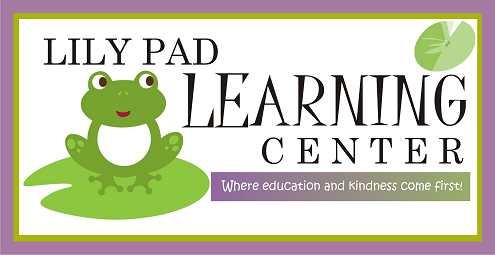 On Thursday, April 5ththe Montgomery CEO class toured Lily Pad Learning Center's new location at 202 West Water Street, Litchfield.  Jennifer Helgen, Owner and Director, opened the current center at 402 West St. John Street on December 7, 2015. The center quickly filled to capacity as the need for early education childcare was so great in Litchfield.  In 2017, Jennifer began an expansion project that included a new building with the capacity to serve 124 children.
Helgen explained that the process of building a new facility was not as easy as many would expect.  She noted the importance of knowing a city's zoning laws when looking for locations to start or build a business.  To check zoning areas, Helgen utilized the GIS mapping website through the Montgomery County's website. She shared example maps from the website that help business owners determine everything from zoning and boundaries to noise pollution and water mitigation (depending on availability of GIS features).
As the students learned, this facility is now completely built and ready for kids; however, DCFS regulations require a final "walk through" by a representative.  The walk through includes more than just making sure the building meets the necessary regulations on square footage per classroom, State Fire Marshal requirements and safety inspections.  The representative will also count each classrooms toys (books, appropriate sensory and manipulative toys, puzzles, blocks, etc.), cribs/cots, tables/chairs, outdoor toys and more. The students were impressed that Helgen had everything sorted, counted and marked with post-it-notes so that when her representative does the final walkthrough the process will be organized and efficient.  
Additional benefits of the new facility include; its proximity to the new library, two parks, and the Litchfield public pool, which will make for exciting trips for the older kids enrolled in the summer program.   During non-operational hours, community members can rent portions of the building for parties and meetings.
Additional topics that Owner Jennifer Helgen touched on included:  researching auction companies in the St. Louis area to find great deals on equipment, which can save substantial amounts of money for new businesses, employee education criteria and safety precautions/monitoring systems to ensure the well-being of everyone in the facility.  
At the end of the morning, the students visited the current location to compare the "old" building to the "new building".   Many were impressed with the growth of her business over the past three years. Valerie Belusko, Montgomery CEO Board Member mentioned that it is important to follow community needs, anticipated trends and timing when thinking about expansion.  She stated, "Get to know the community members and leaders so that you can gain insight on current to future economic stability in the area your business serves."
---