Meeting the Next Class in the New Year, Hillsboro and Nokomis
CEO Business Visits
---
When You Realize You Haven't Bought Tickets for a Night in New York Yet...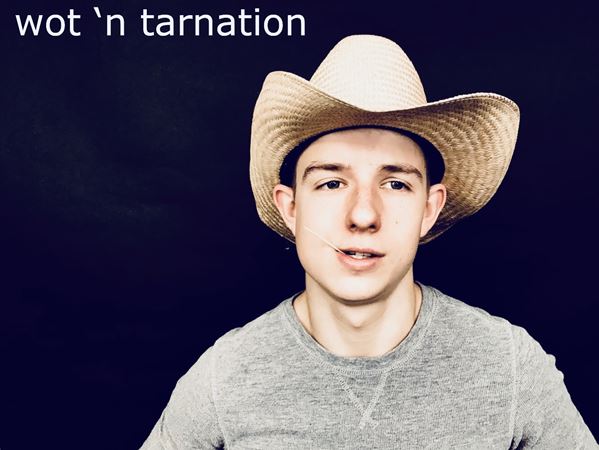 MoCo Entertainment presents: "A Night in New York!", Saturday, March 3, at the KC Hall in Hillsboro. The night will bring Big City Humor to Small Town USA! Your favorite Montgomery County locals, friends, and community leaders will be performing classic Saturday Night Live skits with our own outrageous twist! We will also be raffling off a brand new "urban transportation device" (a.k.a. 2018 Moped) and other door prizes! Free appetizers will be provided and New York style concessions will be available for purchase! Tickets are $20 a person or $60 for four (a $20 savings!) and are available from any CEO team member or at the door. An event ticket includes admission to the event, 1 FREE raffle ticket for each event ticket purchased, and 1 FREE item from our New York style concessions! Separate raffle tickets are $10 each and you do not have to be present to win the moped! We hope to see you there!
---
Presenting CEO to Nokomis High School Juniors
at Nokomis High School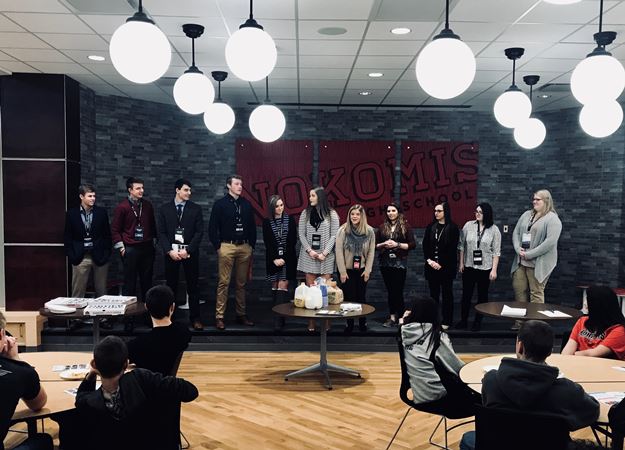 CEO visited Nokomis High School to present CEO to the junior class. Juniors learned about the unique attributes of the program including professionalism and developing a personal business. The team led breakout groups where juniors were able to create a commercial and market a specific apparel. One team bested the others with a junior classmate who modeled hunting apparel, a pliers belt attachment, and a leather bound wallet. The juniors showed their willingness to think on their feet and present in front of others.
---
Presenting CEO to Hillsboro High School Juniors
at Hillsboro High School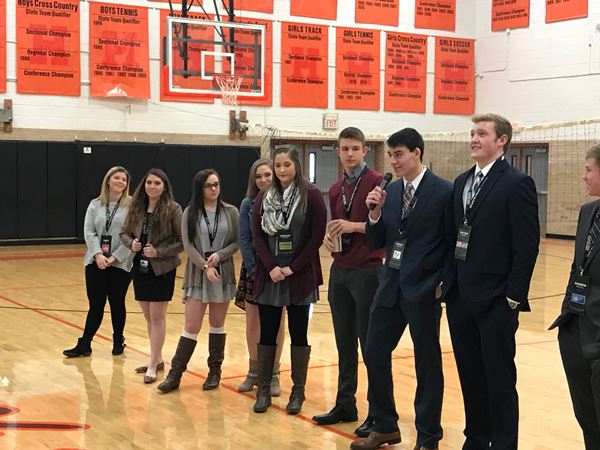 CEO visited Hillsboro High School to present CEO to their juniors. Like Litchfield, the class size was large enough to present to the whole group about the program and then invite interested juniors to experience CEO in a unique way. 16 juniors participated in breakout groups that included marketing strategies for unique objects. One team marketed a bicycle helmet, another team marketed a 70's lamp, and another marketed a foam finger. Each team added their personal touch for marketing to different target customers and diversifying their product's usefulness.
---