Team Building for a New Year
CEO Business Visits
---
Behind Locked Doors
with Tyler Frump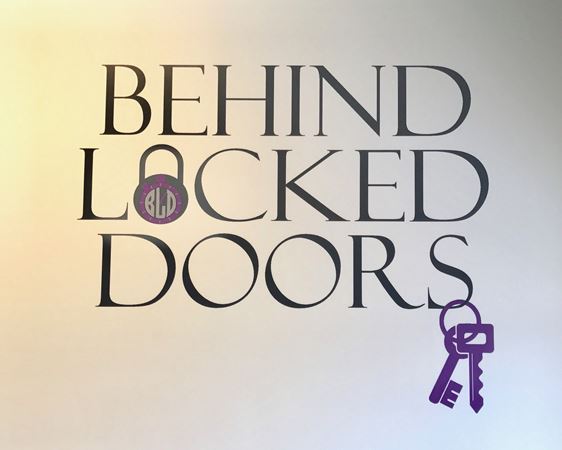 Montgomery CEO visited Behind Locked Doors in Taylorville to build teamwork and introduce CEO principles. Team One and team Better Than (they would not have a "team two") each entered separate rooms in which their goal was to find the clues to unlock the door and escape before time ran out. Teams completed tasks, puzzles, and time-sensative riddles to find keys and open locks.  
Afterwards Tyler Frump, owner and operator of Behind Locked Doors, shared her experience in opening her own business. Having graduated college in May she opened BLD's in Taylorville as her second location! Frump opened her first store in Quincy while finishing college. "I had to save money as well as borrow money from the bank in order to open my first store. It was a risk but it was my passion. When I experienced my first esape room I was hooked." Frump hired a manager to run the store in Quincy and oversees four employees locally. She is looking to add a store in Galesburg where she feels there is little variety in entertainment but a large enough population to develop a strong customer base. The CEO team was inspired by her youth and determination!

---
Montgomery CEO's Annual Meeting
at Aumann Auctions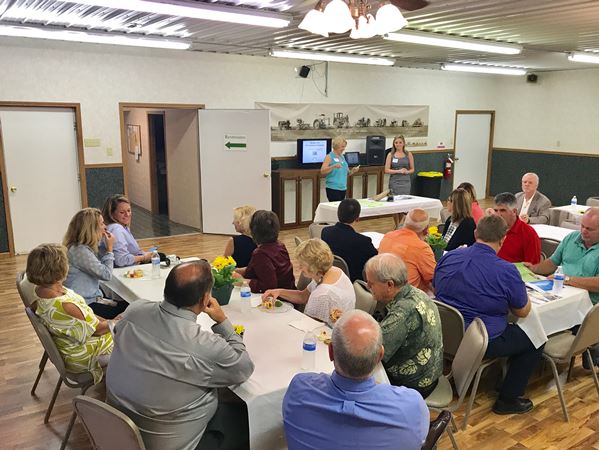 Aumann Auctions hosted Montgomery CEO's annual meeting this year. Board Chair Heather Hampton+Knodle opened with an ice breaker and shared highlights about the program's past as well as a vision for the future. Treasurer Misty Borrowman gave the financial report. And Lucaas Secrist highlighted his leadership role in heading up a new alumni program to keep CEO alumni informed and involved with CEO as well as keeping CEO up to date on where our young entrepreneurs continue in their success.
Faciltator Ryan Follis highlighted last year's challenges and successes as well as some new opportunities for this year's team. To start, the team will participate in the Fair Market Value Challenge. "Each team member received $1 and a receipt log to see if they can turn a dollar into $100 by September 1st." The goal of the FMV Challenge is to thrust the young entrepreneurs into the world of business and sales from the ground floor. Proceeds will go toward their seed money to start their class business. 
---